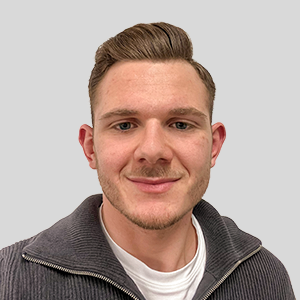 I studied civil engineering at uni for two semesters. Since the programme lacked a practical component, I decided to drop out at the end of the second semester. In my search for an apprenticeship where I would finally be rewarded for my work but also keep in touch with reality, friends told me about GLS. After a successful interview I was hired. Thanks to a very good onboarding programme, my transition to professional life went smoothly and I feel very well taken care of.
Genc, apprentice office management assistant
Our comprehensive package for you
It doesn't matter whether you work for us for a couple of weeks or for years – you're an integral part of our team. We value your commitment and motivation. That's why we offer lots of benefits.
Exciting seminars and training courses
Great opportunities
Attractive salary
Cool team events
Application – how it works!